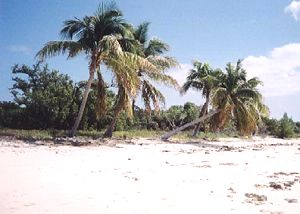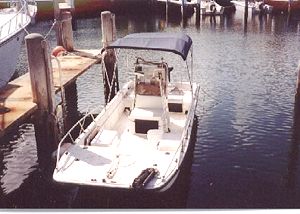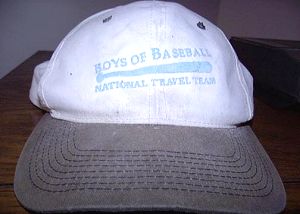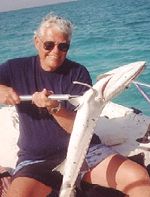 Lyle Painter, Michigan:
"This winter I was in the Caribbean, and was staying at a friends house. He has a small boat and we would stop at many little uninhabited islands and walk the beaches... During one of our stops I found a baseball hat that had washed up on the beach... It said "Boys of Baseball.. National Travel Team".. inside was a felt marker with the name Gunn #25... I was curious if someone had lost the hat overboard from a ship and would like it back... Let me know if you have any information on this person...Thank you..."

"I found the hat around the last part of January on an uninhabited island (like most in the Bahamas) when pulling our small 19 foot boat to shore to walk the beach... The island is in the area, and probably part of the Berry Islands, which is about 60 miles N.E. of Nassau, Bahamas... I am curious about when the hat was lost?.... I figure it is around 160+ miles from Fla. to where we were... We do find many things on these islands that have washed to shore from who knows where... Makes it fun to stop and walk... most of these islands have probably never had human beings on them, or at least not for a long time... This is not a part of the tourist area of the Bahamas... I live in Northern Michigan close to the Canadian border near Sault Ste. Marie in a little town of Curtis, Michigan... I will send the hat via US mail tomorrow to the address in Auburn supplied me on an email.. any other information you could supply me would be appreciated..."
Steve Cosgrove, Alabama:
"Donald Gunn, from West Palm Beach, Florida, has played with us since 2000...great 14 year old player now...RHP/3B/C/HITTER!  His brother, Johnny, also has played with our age-group team since 2000...also an outstanding player (12 now)...1B/IF/RHP/HITTER, too!
My hunch is that this hat was worn by Johnny, as he likes # 25...Donald is often # 6! 
WHAT A SMALL WORLD STORY AND CONNECTION...again, all through participation with the great game of baseball!
PS  Donald's picture, along with his Dad, Mike Adams, and me/others, are also posted on our website...taken during the 2001 summer trips to Havana City, Cuba and Santo Domingo, Dominican Republic."