Instruction, Schools and Team Selection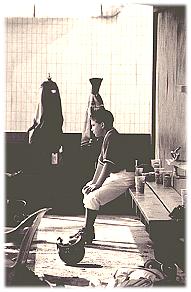 INSTRUCTIONAL ACTIVITIES
January 3-6, 2008
ABCA Annual Convention
Philadelphia, PA
February 2, 2008
Baseball School and Cooperstown Dreams Park Tryout ages 5-12
Souderton, PA
February 8, 2008
COACHES CERTIFICATION
Troy, AL
February 9, 2008
Baseball School and Cooperstown Dreams Park Tryout ages 5-12
Troy, AL
February 15, 2008
COACHES CERTIFICATION
Gainesville, FL
February 16, 2008
Baseball School and Cooperstown Dreams Park Tryout ages 5-12
Gainesville, FL
February 22, 2008
COACHES CERTIFICATION
Champaign, IL
February 23, 2008
Baseball School and Cooperstown Dreams Park Tryout ages 5-12
Champaign, IL
February 29, 2008
COACHES CERTIFICATION
Purcellville, VA
March 1, 2008
Baseball School and Cooperstown Dreams Park Tryout ages 5-12
Purcellville, VA
March 7, 2008
ANNUAL COACHES DINNER AND MEETING
Nashville, TN
March 8, 2008
Baseball School and Cooperstown Dreams Park Tryout ages 5-12
Nashville, TN
March 15, 2008
Baseball School and Cooperstown Dreams Park Tryout ages 5-12
Annapolis, MD
March 16, 2008
Pitcher & Catcher School ages 5-12
Annapolis, MD
March 16, 2008
Hitting School ages 5-12
Annapolis, MD
March 17-18, 2008
16th ANNUAL SPRING Baseball School ages 5-12
Auburn, AL
March 22, 2008
2008 SOUTH FLORIDA
Baseball School and Cooperstown Dreams Park Tryout
Pembroke Pines, FL
April 11, 2008
COACHES CERTIFICATION
St. Joseph, IL
April 12, 2008
Baseball School and Cooperstown Dreams Park Tryout ages 5-12
St. Joseph, IL
May 17, 2008
COACHES CERTIFICATION
Bedford, NH
May 18, 2008
Baseball School and Cooperstown Dreams Park Tryout ages 5-12
Bedford, NH
May 31, 2008
SCHOOL'S OUT Baseball School ages 5-12
Auburn, AL
June 23-25, 2008
ANNUAL SUMMER Baseball School ages 5-12
Auburn, AL
July 28-31, 2008
FOUR-DAY BASEBALL INSTRUCTION ages 5-14
Chattanooga, TN
August 1, 2008
COACHES CERTIFICATION
Purcellville, VA
August 2, 2008
Baseball School ages 5-12
Purcellville, VA
September 13, 2008
Baseball School ages 5-12
Nashville, TN
October 4, 2008
Baseball School ages 5-12
Troy, AL
November 1, 2008
Baseball School ages 5-12
Childersburg, AL
The BOYS OF BASEBALL - NATIONAL TRAVEL TEAM has evolved into a respected, well-recognized baseball operation. The following description provides general information about our team structure and philosophy. It is consistently characterized as first-class, always demonstrating superior sportsmanship, hustle, team spirit, exceptional player talent, fun parents/families, strong/aggressive hitting, smart base running, and outstanding defense, along with knowledgeable, trustworthy, and experienced coaches...many of the dimensions of exciting, winning baseball!
As evidenced by the geographic breadth of our instructional activities each year, the BOYS OF BASEBALL - NATIONAL TRAVEL TEAM is indeed interested in attracting top individuals who are also top players, to become members of top teams, playing in top tournament competition...only by doing so will many of our selected players stretch to reach their level of capability. We want the best for our team members and families. The slate of tournaments includes several competitive sites and the per player monetary investment for each year is dependent on the number of tournaments (see tournament schedule information and the section on player fees). The player fee includes some uniform items (3 jerseys, hat, t-shirt, and/or longsleeve shirt), tournament entry fees, baseballs, equipment, program administrative costs (website maintenance, mailouts, coach travel).

Three purposes for BASEBALL SCHOOLS & Cooperstown Dreams Park TRYOUTS

To offer exciting, fun, sound, quality baseball instruction in a SAFE manner.
To generate much-needed revenue for our not-for-profit program.
To identify players/families who may join BOB-NTT as additional Key Local Contacts and as possible participants with our age-group tournament teams.
Character, commitment, quality, class, and capability serve as the principal guides in our player/family selection, team formulation, coaching decisions, and overall team operation. The BOYS OF BASEBALL - NATIONAL TRAVEL TEAM welcomes your attendance at our instructional activities. The basic teaching format often includes the following topics:
Home-to-first
Stretching
Warm-ups
Rounding First
Fielding
Catching

Throwing
Mental Aspects
Defensive Drills
Pitching
Hitting
Bunting

Out-of-the-box
Lead-offs
Baserunning
Sliding
Position play
3 A's & 7 C's
BOB-NTT Baseball Schools and Cooperstown Dreams Park TRYOUTS are designed not only to look at player talent and assess skill levels, but also of equal importance, to offer sound instruction to all participants in all dimensions of the game of baseball (i.e., fielding, throwing, hitting, bunting, base running, sliding, pitching, catching, defense, and positional play). The BOB-NTT instructional activities are always fast-paced, informative, content-strong, SAFE, and fun!
---
Introducing the
BOYS OF BASEBALL - NATIONAL TRAVEL TEAM
to Your Local League
printable version
BOYS OF BASEBALL - NATIONAL TRAVEL TEAM
Youth Baseball Development Programs
Introducing the BOB-NTT
The Boys of Baseball - National Travel Team is a not-for-profit, youth baseball development program, that provides player development programs, coaching certification programs, and select playing opportunitiesfor youth baseball players, coaches, leagues, and communities across the United States. Learn More...
Youth Baseball Schools
The BOB-NTT conducts youth baseball instruction for players ages 5 to 12, devoted to teaching young players the fundamentals of play and the importance of character and work ethic that will carry them forward in the game of baseball, and throughout life. BOB-NTT teaches the fundamentals of fielding, throwing, hitting, pitching, catching, baserunning, and other dimensions of the game in a fun and memorable way...in a manner all players, families, and coaches can build upon. Instruction & Schools...
Coaching Certification Programs
Each year, thousands of volunteers take to the field, to lead and develop youth baseball teams, with varying degrees of experience in the game, and in coaching youth athletes. The BOB-NTT Coaching Certification Program is built upon the more than 50 years of Steve Cosgrove's coaching experience, the experience of other selected instructors/professional educators, and lengthy, active participation in the leading baseball coaching association (ABCA). The BOB-NTT Coaching Certification Program will help prepare any adult to better organize and lead practice sessions; effectively teach the fundamentals of the game in a safe, fun manner (so kids can learn); and to create a positive, inspirational environment, on the field, in the dugout, and in the community. Instruction & Schools...
BOB-NTT Playing Opportunities
Since 1995, the BOB-NTT has fielded teams for players from ages 9 to HS/18 & under in approximately 300 national and international tournaments. BOB-NTT teams are comprised of players, families, and coaches, who come together to afford youth players/families the opportunity to compete at a level they might not otherwise have...all the while creating great friendships and lasting memories. BOB-NTT teams compete each year at Cooperstown Dream Park (2005 NATC Champions), USA Baseball events, and other select tournaments. As one of the most highly respected youth baseball programs in the country, BOB-NTT teams are always welcome...and highly watched...wherever they enter. BOB-NTT playing opportunities are intended to complement a player's regular league play, all-star competition, and all such local player/family commitments and obligations. 2008 Schedule...

In August, 2007, in partnership with the Upper Loudoun Little League, the BOB-NTT conducted the first-ever Youth Baseball School and Coaching Clinic in Northern Virginia--receiving rave reviews from coaches, players, host league organizers, and parents. Additional future plans are in the works for BOB-NTT returns to our area. Now, we would like to introduce the BOB-NTT to your league and community. We share a common passion and purpose...to create a fun, safe, educational and uplifting experience for youth baseball players. Players and families from over 40 states and three provinces of Canada have participated in BOB-NTT youth baseball schools and tournaments, to date. We would like to work with you to bring the BOB-NTT experience to the players, families, coaches, and youth baseball organizations in your community...please feel free to contact us.

BOB-NTT Regional Volunteer Coordinator: Thomas D. Phillips

35180 Dornoch Court · P.O. Box 588 · Round Hill, VA 20142 · (540) 338-0480 tdphillips@rstarmail.com
---

Also, anyone interested in hosting/coordinating a school in your geographic area, please contact Steve Cosgrove. Local interest, support, and commitment...along with field availability (preferably, two adjacent youth fields), indoor back-up for inclement weather (required), batting cages, and available/willing assistants (6-8) are key necessities for successful school planning and conduct. Local on-site coordination and active support by key people/organizations of each school are critical requirements.
Typical host organization financial commitment includes: field/facility rental fees, travel (air and ground) expenses for Coach/Instructor Steve Cosgrove, host lodging, and meals.
For specific details about each school (date/time, registration, location, format, expense, etc.), please review our Instruction & Schools Schedule.

Good luck to you, and STAY BALANCED!